With the business end of the season fast approaching, all this week we take our first look at the state of the play in the Football and Non Leagues. Beginning today with the Championship.

Promotion: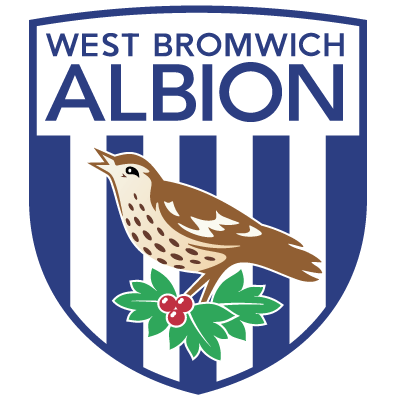 Three teams lead the way for the two automatic promotion places from the Championship.


Newcastle United, relegated from the top flight last May, have had a strong campaign as they look to bounce back and have led the way almost all term.


West Brom, also relegated last season, have also mounted a strong challenge for bouncing back at the first attempt.


Both are being pushed hard though by Billy Davies's resurgent Nottingham Forest side, who recently put together a 19-match unbeaten run.
As it stands:



........................

P

...

GD

...

PTS


1. Newcastle

......

28

...

31

....

59
2. West Brom

.....

29

...

28

....

56
-------------------------------------
3. Nottm Forest

..

29

...

24

....

55


Turls:
The top of the league has definitely split into a three horse race.

Newcastle and West Brom were most people's favourites coming into the season and, although both teams haven't been at their best, they still sit at the top of the table.


At this moment in time, I can't see anyone catching these three teams but I do think Forest will fade away towards the back-end of the year.


Newcastle to romp home with a few games to spare and WBA to wrap up second place around the same time. Forest to be left rueing the play-off system.
Summary:

Newcastle & West Brom to go up automatically.
Nobes:

The top of the division is typically very interesting. Newcastle's success has surprised me. They've been very resilient and ground out wins when not playing well - it's what you need to win promotion, which they should.

I think Forest have actually been the most impressive team in terms of performances and results this season. They're capable of blitzing teams by three or four goals, but also grinding out narrow victories.

They should take second spot ahead of a West Brom side who, I feel, have flattered to deceive at times. They've struggled at home at times too, and I don't see them coping well with the pressure as the run-in continues.


Summary:

Newcastle & Forest to go up automatically.


Lakes:
We're gearing up for an absolutely pant-wettingly exciting promotion race. For me, Newcastle have the quality to win the league - so that last automatic slot is going to be a battle royale between WBA and Forest.

I think Forest have the edge. They have the better manager, the more organised squad, and the spirit. Albion are a fantastic attacking side, but I think they're a bit of a one-trick pony. A couple of draws and their spirits visibly drop.



Summary:

Newcastle & Forest to go up automatically.



Play-offs:


The congested play-off race encompasses a huge number of teams. Sides tipped to challenge like Middlesbrough, Cardiff, Leicester, and Sheffield United are indeed in contention for a place in the end of season lottery.


However, as ever, there have been surprises. Swansea and Bristol City are hoping to go one step further than last season, and Blackpool have been the surprise package of the season.


The tight nature of the division also means that a Barnsley side who have impressively risen up the table under new boss Mark Robins also can't be ruled out.
As it stands:


................................
P
....
GD
....
PTS
4. Cardiff

..................

28

....

18

......

45
5. Swansea

...............

28

.....

5

.......

45
6. Leicester

...............

27

.....

3

.......

42
-----------------------------------------------
7. Sheff Utd

..............

29

......

1

.......

42
8. Blackpool

..............

29

......

8

.......

40
9. Barnsley

...............

28

.....

-4

.......

39
10. Middlesbrough

.....

29

......

7

........

38
11. Bristol City

..........

28

.....

-4

.......

37


Turls:
It's ridiculous that you've got eight teams battling it out for the play-offs - and that's after Palace were taken out of the shake-up.


Cardiff are a strong team and managed to leave the transfer window with all their team intact, so I think they should land a spot.


As for the other two places? Haven't a clue. Sheffield United have the pedigree and Middlesbrough have the players but that might not mean much in the grand scheme of things.


I reckon there may be a surprise package in the play-offs this year - one of Blackpool, Barnsley, and Leicester.


Summary:
Nottingham
Forest, Cardiff, Middlesbrough, Blackpool
.
Nobes:
It's so difficult to call the Championship play-offs, especially with so many matches to go.


I think Cardiff will be involved though because, as erratic as they are, they still have great quality and will win enough games to ensure a top six finish.

Sheffield United are a very strong and experienced team and have a manager who knows how to construct a play-off campaign, I think they'll also figure in there.

The last place is always very keenly fought over and can often come down to the results against other contenders. For that reason, I'll go for Leicester to take it.


Summary:

West Brom, Cardiff, Sheffield United, Leicester.
Lakes:
The play-off race is tantalising. One of the great merits of this division is that it's always close, there are always surprises, and it always goes down to the wire.

Leicester are perennial disappointment merchants, and I think this season will be no exception. Cardiff, Sheffield United, and Blackpool make up my play-off combatants.

A special mention must go to Barnsley who I think might do alright this season and finish just outside the top six. They look a much better team than most people give them credit for.
Summary:

West Brom, Cardiff, Sheffield United, Blackpool.
Relegation:


The battle to avoid the drop from the Championship is as fierce as ever. Newcomers Peterborough have struggled to make the step-up and Plymouth have continued their struggling form of last season.

However, it's been a surprise to see the likes of Reading, Ipswich, and Sheffield Wednesday toiling towards the bottom.

Derby are hoping not be sucked into the fight and Scunthorpe, relegated from this divison two years ago, hope history won't repeat itself in 2010.

As it stands:
............................

P

....

GD

....

PTS


18. Derby

..............

29

....

-11

....

33
19. Scunthorpe

.......

28

...

-14

.....

33
20. Sheff Wed

........

29

...

-13

.....

31
21. Ipswich

............

28

....

-8

......

30
------------------------------------------
22. Reading

...........

28

....

-15

.....

29
23. Plymouth

..........

27

....

-15

....

24
24. Peterborough

....

29

...

-18

......

21


Turls:
Peterborough are down. Sorry Posh fans but you need to look forward to playing Rochdale next year. If Posh don't go down, I will dance around Leeds city centre in nothing but a Forest scarf on Christmas Eve.
Who is going with them though?

Palace, who are just above the strugglers after having 10 points deducted, should survive just because they have a good squad still, and the same should apply to Ipswich.

Reading would stay up if they hired a good manager, but I can't see them pulling away while a plump Heston Blumenthal stays in charge.

I think the gig is up for Plymouth as well because Derby should pick up enough points from now until the end of the season, and Wednesday have got a quality manager in the shape of Alan Irvine.
Summary:

Peterborough, Plymouth, Reading.
Nobes:

Teams who go through three managers a season very rarely survive relegation. It's a sign of a poorly run club and Peterborough will pay the price with relegation.

I fear for Reading. They're the classic ex-top flight team who have got themselves into financial trouble and a downward spiral. I don't see their new manager being able to save them.

Of the current bottom three, I think Plymouth have the best chance of safety. They will fight for every point, and that long away trip for teams down to Devon can work in their favour.

Ipswich have the quality to survive but are drawing too many games, and I still wouldn't be surprised to see someone like Scunthorpe slide down. At the moment however, I'd go for the current bottom three to all drop.



Summary:

Peterborough, Reading, Plymouth.


Lakes:
Peterborough are gone, and rightly so. Their approach to the division has been very poor, and I think their attitude throughout this season has been petulant and spoilt, rather than trying to go quietly about their business.

They need to drop back a couple of levels and do things the right way next time.

Reading are this season's fallen giants. I don't expect them to recover. My third choice is Ipswich. I think they've been pushing hard for the drop for a while and Roy Keane is overrated as a manager.

You sense that as a 'winner' his whole life, he's not used to things going to pot, and why they do, does he know how to cope? I don't think he does.

Sheffield Wednesday have an excellent manager in Irvine, who will certainly keep them up - and I fancy Plymouth to dig in and find the resolve needed to survive.



Summary:

Peterborough, Reading, Ipswich.



We'll take another look at the state of play in the Championship next month. Tomorrow, we turn the spotlight on League One.