It's the time of season when fans start to look at their run-ins, trying to work out where points will be coming from in their remaining matches.

This week, therefore, we take our second look at the situation across the divisions - beginning with the Championship.

Promotion: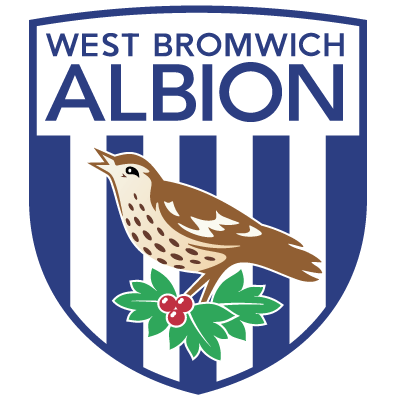 A month gone from our last check on the chase for the Premier League and Newcastle appear to be certainties for promotion at the end of the season.

It's still a tight race between West Brom and Nottingham Forest for second place though. Both sides have slipped up of late, but which one will get back on track and seal second spot?
As it stands:



........................

P

...

GD

...

PTS


1. Newcastle

......

34

...

41

....

72
2.
Nottm Forest

..

35

...

22

....

64

-------------------------------------
3.
West Brom

.....

34

...

29

....

63
Turls:

The last month confirmed what I already knew - Newcastle and West Brom will fill the automatic positions. It pains me to say it as a Forest fan, but they have the stronger squads.

Forest still have an outside shot but I can't see them turning it around. Newcastle will win the league simply because they have the best team in the division as well as the best squad.
Summary:

Newcastle (Champions), West Brom
.



Nobes:

I went for Forest to edge out West Brom and I'm going to stick with that for now.

Forest have
stuttered
recently away from home - which is ironic considering they were unbeaten on the road for so long this term.

However, West Brom have never convinced me this season. I think you can really get amongst them and they can be rattled.



Summary:
Newcastle (Champions), Nottingham Forest.



Lakes:

It's all over as far as the title goes. In true
Soccer AM/MW
style I'm going to go out on a limb and say with absolute certainty that Newcastle have won it. They've deserved it, too.

I thought at the start of the season that they might struggle and falter like so many other "big" sides do when they hit this level, but they've bounced back and showed some real class in the process.
Between Forest and WBA, the Albion are looking the more consistent. Their game in hand over Forest should be won and they should find themselves pulling clear.


It's going to be hard for Forest to pull that back and there are some question marks over their consistency starting to appear.

I was sure they were looking bullet-proof under Davies, but once his famous runs end it's a bit stop-start until his teams find their feet again.
It could go either way, but right now I'm going to have to say reverse last month's prediction and say West Brom will edge it and Forest will feature in the play-offs - where Billy Davies has tons of experience.


Summary:
Newcastle (Champions), West Brom
.

Play-offs:


The ever-changing nature of the race for the Championship play-offs has seen sides slip off the pace and others get themselves into contention over the past month.


Swansea and Leicester have strengthend their grip while Cardiff have suffered a poor run of form. Sheffield United and Blackpool remain in the hunt and a fine run has propelled Coventry into the mix.
As it stands:


................................
P
....
GD
....
PTS
4.
Swansea

...............

34

.....

8

.......

57

5.
Leicester

...............

34

.....

9

.......

54

6.
Cardiff

..................

33

....

16

.......

52

---------------------------------------------
7.
Blackpool

..............

35

......

10

.....

50

8.
Coventry

...............

35

.....

-6

......

49

9.
Sheff Utd

..............

34

......

1

.......

48
Turls:
With Forest avoiding the automatic places, they find themselves in the play-offs - 14 points clear of 7th is more than enough to keep them in the top six.

Who will join them? I recently wrote an article about the resurgence of football in the East Midlands and I firmly believe that Leicester should be one of the other three teams making up the play-off numbers.

Admittedly, I didn't think they would a month ago but I'm ready to admit when I'm wrong. Swansea seem pretty comfortable and have been plodding along without too much notice.

I think Cardiff will bottle it, leaving one spot up for grabs. I think Sheffield United will make up the numbers. It's not their best team of late but they seem to know how to get into the top six and they should do so again this term.
Summary:

Nottingham Forest, Swansea, Leicester, Sheffield United.
Nobes:
If I were Dave Jones, I'd be worried about the mental strength of my players. Cardiff are notorious for not being able to handle pressure, and I can see them once more giving up the top six place they've had for most of the season.

It's difficult to know who will take their place. Sheffield United have the experience, Blackpool are the surprise package of the season, and Coventry are the team in form.

It may well come down to which side gets a few wins away from home, as all three teams are strong on their own patch.

Swansea and Leicester - two sides who have proved resolute and difficult to beat will both be in there.



Summary:

West Brom, Swansea, Leicester, Blackpool.
Lakes:
In the play-offs themselves, it's Leicester who are now my pick for success. Swansea should be there or thereabouts and have looked good recently.

Cardiff are having one of their legendary collapses, and I think they may well have bottled it.

Expect either Sheffield United or Blackpool to take their place, and don't rule out a late push from Middlesbrough either. I don't fancy Holloway as a play-off quality manager though.
Summary:

Nottingham Forest, Swansea, Leicester, Middlesborough.
Relegation:


Things have become even more congested in the battle at the bottom of the division.

Peterborough and Plymouth look increasingly doomed, but the other berth is between a whole host of clubs.

Sheffield Wednesday have been struggling for form and Watford and Scunthorpe have both slid into trouble.

Ipswich, Reading, and Crystal Palace all remain in danger just outside the relegation zone.

As it stands:
............................

P

....

GD

....

PTS


17. Watford

...........

32

.....

-5

.....

39
18.
Reading

...........

32

....

-9

......

38

19.
Ipswich

............

34

....

-9

......

38

20.
Scunthorpe

.......

34

...

-20

.....

38
21.
Crystal Palace

...

33

.....

0

......

37

------------------------------------------
22.
Sheff Wed

........

34

...

-17

.....

37

23. Plymouth

.........

33

....

-15

.....

30
24. Peterborough

....

34

....

-21

....

24

Turls:
Peterborough - stop it. Stop trying and just accept that you are going to get relegated - especially now you have lost George Boyd to Nottingham Forest. I like that you're giving it a go, but you're impressing no-one.

Joining Peterborough in League One next year will be Plymouth. I don't see them winning many games and this will result in their relegation. Who will join them?

Reading look to be following the right steps in their

Dummies Guide To Avoiding Relegation

.
Beat your rivals and you'll probably be safe.

Palace will be in more danger of dropping now Colin has bottled out of saving them.

I still fancy Scunthorpe to take the plunge but Sheffield Wednesday really need to arrest their slump.

Summary:
Peterborough, Plymouth, Scunthorpe.
Nobes:
Jim Gannon has certainly improved things at Peterborough, but it's all too little too late. They will go.

Plymouth look likely to join them. They've shown a lot of spirit, but just don't have the quality and I don't see them winning enough matches to stay up.

I've always felt that Scunthorpe and Watford were sides who would be involved at the bottom, so I'm not surprised that they've slid down the table of late.

I think one of those might well take the plunge if Sheffield Wednesday can get their act together again.


Summary:
Peterborough, Plymouth, Scunthorpe.



Lakes:
It's not looking good for the perennially poor and overachieving Peterborough United.

Plymouth are also gone, and I have to say that Sheffield Wednesday's recent form has been worrying to say the least.

Palace have the spirit to avoid the drop - and deserve to stay out of the bottom three.


Summary:
Peterborough, Plymouth, Sheffield Wednesday.




We'll be returning to the state of affairs in the Championship next month, and tomorrow we take another look at what's going on in League One.