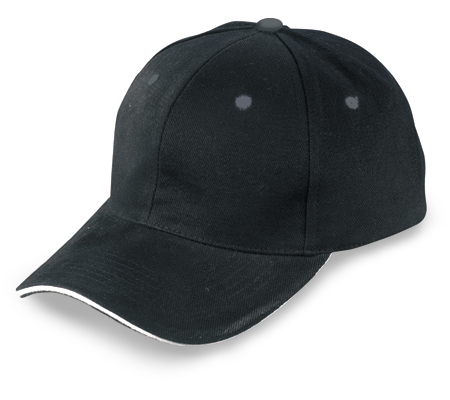 In the first of a new series,

Nobes

salutes that quintessential lower league manager accessory - the baseball cap.

Ahhh, English football. Rigid 4-4-2 formations, hoofing it up to the big man, the 'kick and rush' style. There's nothing more English than a good old fashioned aerial bombardment.

Heck, in the '90s Graham Taylor even tried to beat the best the world had to offer with a combination of launching the ball in the box and Carlton Palmer. Incidentally, to this day I still can't figure out why it didn't work...

However, there's nothing that screams long-ball more (other than an '80s match between Watford and Wimbledon) than the good old baseball cap. That's right, a piece of headwear irrevocably linked with that American version of rounders is actually a vital piece of the fabric of English football.

I have this theory about managers who like to wear a baseball cap, you see. More often than not they prefer to play a, ahem, 'direct' style of football. Some people have dismissed the idea as pure fancy, but I'm not so sure.

So, in the words of Loyd Grossman, let's consider the evidence. Nobes, it's over to me.


Keith Alexander
Woh! Is it a bird? Is it a plane? No, it's a football hurtling down to the ground with snow on it courtesy of a Keith Alexander side.


The man affectionately known as 'Big Keef' has developed a reputation in the lower leagues for achieving results at clubs with limited budgets. More often that not, those results have been garnered courtesy of long-ball tactics straight out of the Crazy Gang book.

Famed for his 5-2-3 formation at Lincoln, Alexander guided them to the play-offs for four seasons on the trot, angering opposition managers from Chris Turner, via
Sean O'Driscoll
, to Brian Laws with their uncompromising style of play.

I've a lot of time for the guy actually, he's the original friendly giant, but his words can't disguise a penchant for sending centre backs up to flick on goal kicks. It's effective stuff, as he continues to keep Macclesfield punching above their weight. Oh, and he wears a baseball cap.


Russell Slade


What's big, round, bald, and wears a baseball cap? Yes, that's right, Russell Slade. The Brighton manager is another cap-adorning lower league boss who just can't resist a hoof, and no, I'm not talking about horses.

The former school teacher shot to fame when his cash-strapped Scarborough side ran billionaires Chelsea close in the FA Cup. His endeavours took him to Grimsby, where hoofball tactics, a 3-4-3 formation, and reliance on set-pieces took the Mariners to the play-off final at the Millennium Stadium.

The dream ended in a defeat to Cheltenham (and not because the roof was closed), but 'Big Russ' moved onto Yeovil where he guided the Glovers to the League One play-off final - only to lose again. Now at the Withdean, Slade's sides are never nice to watch but always get results.


Tony Pulis


I love Stoke City. I really do. In the days of pampered prima-donnas earning millions of pounds a year, it's so refreshing to see a traditional English club, with a British manager, playing a typically English style of football.

Good old Tony Pulis. The lower-league journeyman's career has seen him in the dugout at the likes of Plymouth, Gillingham, Portsmouth, and Bristol City

No matter the club though, you can always rely on a Pulis side being well-organised, big, strong, and very direct. Stoke have been a breath of fresh air in the top flight though.

The big-boys have been roughed-up, they've made long throw-ins fashionable, and defied the critics - all under the tutelage of Pulis. Energetic and passionate on the touchline, he dresses as if stuck in an '80s timewarp, and always, always, and uniquely for the Premier League, wears his baseball cap.


Mark Wright

Hahahaha. That funny man, Mark Wright. The former Chester and Oxford boss once declared his managerial achievements (one Conference title and seasons of mediocrity in League Two) merited him being given a chance in the Championship.

He is, of course, wrong. Former England international he may be, but his teams have been known to play some of the most ugly, dull, long-ball, defensive dross ever known to mankind.

His distinctly average managerial record has only been accompanied by a series of off-field problems. Just as well he wears that cap, he can pull it over his face for disguise.


Keith Hill


There always has to be one, doesn't there? Just when you think you've stumbled across the greatest theory since apples falling off trees, something comes along to dash your hopes.

Since taking charge of Rochdale in 2006, Keith Hill has led the club to the play-offs in successive seasons playing an attractive brand of attacking football. He also wears a baseball cap.

However, I refuse to back-down. Hill is merely an anomaly. His touchline attire is often more suited to a night down the local than Spotland on a Saturday afternoon. He's even been known to turn up in jeans.

My thinking is it's all part of a clever ploy to fool opponents into underestimating Dale and their manager. Indeed, worried sides have been known to ignore any scout reports and pack their defence with six-footers on a trip to Spotland - purely because of Hill's choice of headwear. No wonder he's been so successful, there's a smart brain underneath that cap.


In all seriousness, there are managers who can often be seen sporting baseball caps whose sides play decent football. Gary Johnson, Bristol City's impressive boss, is a good example.


And sure, not every long-ball manager wears one, although it is about time Messrs Blackwell, Megson, and Allardyce were introduced to them. However, they will forever be associated with the English tradition of 'kick and rush.'


After all, what else, when their side kicks the ball into the
summer afternoon
sky, will protect a manager's eyes from the sun's glare as they gaze upwards?

No,
the baseball cap will always remain the favourite item for any budding route-one merchant.
Long may they continue to feature on touchlines up and down the country.

Managerial baseball caps - Soccer AM/MW salutes you!