The games are running out quickly, and there's still plenty to play for in the Championship.

The top two places have been decided, but not the title. Three of the play-off positions are still open, and two sides are still to join Peterborough in dropping down.

Here we look at the latest in the second tier:



Title: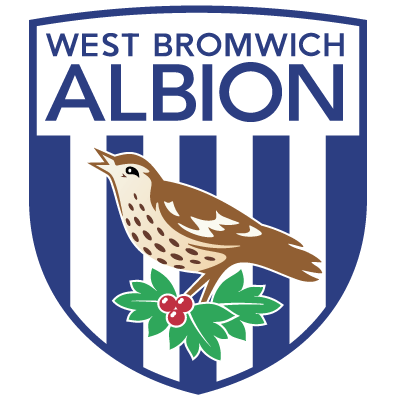 Newcastle secured an instant return to the Premier League over Easter as Nottingham Forest failed to beat Cardiff. They are in pole position to crown their return with the Championship title.

West Brom's 3-2 victory at Doncaster sealed their promotion to the Premier League, they retain an outside hope of being Champions.

As it stands:
........................
P
...
GD
...
PTS
1.
Newcastle
......
42
...
51
....
92
2.
West Brom
.....
43
...
39
....
86

-------------------------------------



Run-ins:



Reading (a), Plymouth (a), Ipswich (h), QPR (a)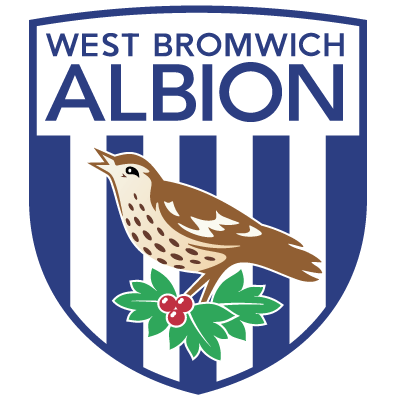 Middlesbrough (h), Crystal Palace (a), Barnsley (h)


Turls:
After wiping away my tears following our defeat to Newcastle and West Brom, I consoled myself in the knowledge that the play-offs are cooler than winning the league.

In case you were wondering, I'm waffling because the Championship title is already on it's way to the North East. Newcastle will easily pick up the seven points needed to wrap up the title.

Even if they don't, I can't see WBA winning every game.
Summary:

Newcastle (might reach 100 points)


Nobes:
It's a shame that, compared to previous seasons, the race for automatic promotion isn't going to the final day. That's credit to Newcastle and West Brom, who have shown their strength to bounce back from relegation.

As for who will return to the top flight as Champions. I can't see past Newcastle, who have been head and shoulders above the other teams in the division, and particularly imperious on home soil.

Summary: Newcastle



Play-offs:


Nottingham Forest secured their place in the play-offs on Saturday with a 3-0 win over Ipswich.

The two Welsh sides - Cardiff and Swansea are in strong contention to join Forest, as are promoted Leicester.

In-form Blackpool are on the fringes, and Middlesbrough still harbour an outside chance of squeezing into the play-offs.
As it stands:


................................
P
....
GD
....
PTS
3.

Nottm Forest

.........

43

.....

24

.....

75


4.
Cardiff

..................

43

.....

19

.....

70
5.
Leicester

...............

43

.....

10

.....

67
6.
Swansea

...............

43

......

3

......

65
---------------------------------------------
7.
Blackpool

..............

43

......

13

....

63

8.
Middlesbrough

.......

43

......

12

.....

61
Run-ins:


Blackpool (a), Plymouth (h), Scunthorpe (a)

QPR (a), Sheffield Wednesday (h), Derby (a)




Watford (h), Preston (a), Middlesbrough (h)





Barnsley (h), Sheffield United (a), Doncaster (h)

Nottingham Forest (h), Peterborough (a), Bristol City (h)






West Brom (a), Coventry (h), Leicester (a)





Turls: Forest are settled in the play-offs. As for the other three spots - boy is it close. Cardiff should make it, but they are playing some tough teams who have a lot at stake.

Swansea will also make it, simply because they are playing teams who have nothing left to play for.

I can't look past Leicester for the other spot at the moment. They are capable of big wins and are sturdy at the back.

Blackpool have got a tough game against Forest and Middlesbrough have a little too much to do.

However, I'm going to throw a dark horse into the ring: Reading. Although I don't think they will make the play-offs, they will miss out on the final day. You heard it here first.



Summary:

Nottingham Forest, Cardiff, Swansea, Leicester.

Nobes:
Forest are there, and it's been another masterful season from Billy Davies. The man is a top six machine.

Cardiff have recovered from their dip a few weeks back, and should secure enough points to make the play-offs this season after missing out narrowly last term.

Leicester are an experienced team used to dealing with pressure of run-ins from last season. I'd back them to make it.

Swansea's run in looks very good, but teams with nothing to play for can often play with freedom and be dangerous opponents.

Seeing as there's always one side who slip out and one side who sneak in, I'd go for Blackpool to edge them out, maybe even on goal difference.




Summary:

Nottingham Forest, Cardiff, Leicester, Blackpool.

Relegation:


After a season of struggle, Peterborough's instant return to League One was confirmed over Easter as they failed to win at Barnsley.

Plymouth and Sheffield Wednesday remain in the drop zone, but Crystal Palace, Scunthorpe, and Watford are all dangerously close to the bottom three.

As it stands:
............................
P
....
GD
....
PTS
19.
Watford

...........

42

....

-10

....

48
20.
Scunthorpe

.......

42

...

-24

.....

47
21.
Crystal Palace

...

43

.....

-3

....

46
------------------------------------------
22.
Sheff Wed

........

43

...

-19

.....

45

23. Plymouth

.........

43

....

-19

.....

41


24.

Peterborough

....

43

....

-28

.....

31





Run-ins:
Newcastle (h), Nottingham Forest (a), Peterborough (h)
Sheffield United (h), Cardiff (a), Crystal Palace (h)
Derby (a), West Brom (h), Sheffield Wednesday (a)
Bristol City (h), Reading (h), Doncaster (a), Nottingham Forest (h)
Leicester (a), QPR (a), Reading (h), Coventry (a)



Turls:
Peterborough confirmed what we already knew the other day, but who will be joing them in League One next season?

I've said for a long time that Plymouth are doomed and I can't see a reason why I would change my mind now. A tough run-in should just confirm to the fans what they've secretly known for a while now.

I've said Scunthopre for the past two months but I'm going to waver and start to say goodbye to Sheffield Wednesday.

It's a very difficult run-in that will result in very few points being picked up. It's a real shame because I'm a big fan of Alan Irvine.
Summary:

Peterborough, Plymouth, Sheffield Wednesday
Nobes:
Peterborough are doomed and, after their defeat at the weekend to Watford, Plymouth will soon be joining Posh in next season's League One.

The fight over who will avoid filling that final spot could well go down to the final day and that huge game between Wednesday and Palace. I think home advantage could be vital that day - and it might tip the balance in the Yorkshire side's favour.



Summary:

Peterborough, Plymouth, Crystal Palace


Tomorrow we take our latest look at what's going on in League One.