It's not uncommon during those long train journeys which seem to go on forever for football fans to raise the debate about who the biggest clubs in the country are.



Which 20 teams would comprise the perfect Premier League? The biggest and the best all together in England's top flight.

However, here at Soccer AM/MW we don't have any time for the prawn sandwich - or if you're Burnley corned beef sandwich - brigade.

No, instead we thought we'd try and identify the ideal Championship. The 24 clubs who would make up the division below the Premier League.

Which clubs can argue to be amongst the biggest-44 in the divisions, but not quite the top-20.

Here's how we went about creating our list.



First, we needed to establish who the top-20 clubs were, which would then allow us to focus on the teams outside that group. Some of the clubs appeared obvious, indisputable choices, others proved more difficult to decide.

An initial 15 clubs were agreed on:

Arsenal, Aston Villa, Chelsea, Derby County, Everton, Leeds United, Liverpool, Manchester City, Manchester United, Newcastle United, Nottingham Forest, Sheffield Wednesday, Sunderland, Tottenham Hotspur, and West Ham United.



A shortlist of 16 potential Premier League clubs was then drawn up, which included current Premier League clubs:
Blackburn Rovers,
Bolton Wanderers, Fulham, Portsmouth, Stoke City, and Wolverhampton Wanderers.
From the Championship, clubs considered included: Bristol City, Crystal Palace,
Ipswich Town, Leicester City, Middlesbrough,
Sheffield United, and
West Bromwich Albion.
And then three clubs currently residing in League One, but all with Premier League pedigree: Charlton Athletic,
Norwich City, and
Southampton were also on the shortlist.


We agreed that league founder members

West Bromwich Albion

and

Wolverhampton Wanderers

were both worthy of being amongst the top-20, and that the city of Sheffield, like Manchester, Liverpool, and London, was big enough to sustain two top flight teams.

Sheffield United

were the 18th team therefore.

That left two spaces to fill, and having ruled out some of the contenders we were left with the South Coast pair of Portsmouth and Southampton, and the East Anglian clubs Norwich City and Ipswich Town. We were also left debating over Leicester City and Blackburn Rovers.

So, to separate the clubs, we set-up case files examining each club to help us make up our mind.



Blackburn Rovers
League Champions twice
Premier League champions in 1995
Six times FA Cup winners (all pre-war)
League Cup winners in 2002
Competed in 16 of the 18 Premier League seasons
Average attendance last season: 23,479
Ipswich Town
League Champions in 1962, and twice runners-up
FA Cup winners in 1978
UEFA Cup winners in 1981
Competed in 5 of the 18 Premier League seasons
Average attendance last season: 20,899

Leicester City
League runners-up once
FA Cup runners-up once
League Cup winners in 1964, 1997, 2000
Competed in 8 of the 18 Premier League seasons
Average attendance last season: 20,249
Norwich City
League Cup winners winners in 1962 and 1985
Competed in 3 of the 18 Premier League seasons
Average attendance last season: 24,543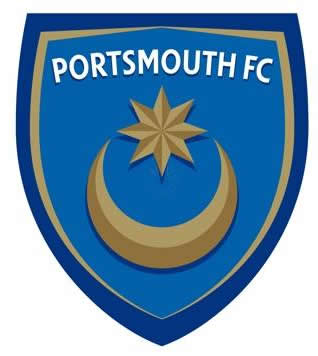 Portsmouth
League Champions in 1949 and 1950
FA Cup winners in 1939 and 2008
Competed in 7 of the 18 Premier League seasons
Average attendance last season: 19,849





Southampton
League runners-up once
FA Cup winners in 1976 and three times runners-up
League Cup runners-up once

Competed in 13 of the 18 Premier League seasons
Average attendance last season: 17,849



All the lads felt that, looking at their list of honours, and considering their history - both pre-war and in recent years -

Blackburn Rovers

had to be included as part of the our top-20.

We then decided to rule some teams out. Although Norwich had the best attendances, their record in the top flight was not as good, and their honours list was also the least impressive.

We also ruled out Leicester, although they enjoyed great success in the 90s under Martin O'Neill, we adjudged this to have more the exception than rule in their history.

Southampton too, despite spending 27 consecutive years in the top flight, we felt had punched above their weight during this time. Just one major trophy won and their low crowds saw them drop out of contention also.

That left Portsmouth and Ipswich to choose from. Turls argued that, despite winning both domestic competitions twice, Pompey were not worthy of being in the top division.

The Suffolk club's European success also seemed to tip the balance. Town also finished in the top six of the top tier for nine out of ten seasons in the '70s and '80s, a sign of their consistency and stature.



Ipswich

were therefore our 20th and last of what we considered the Premier League of teams. So with our top-20 decided upon, we could then focus on creating our ideal Championship.



Stay tuned for Part II of our search.